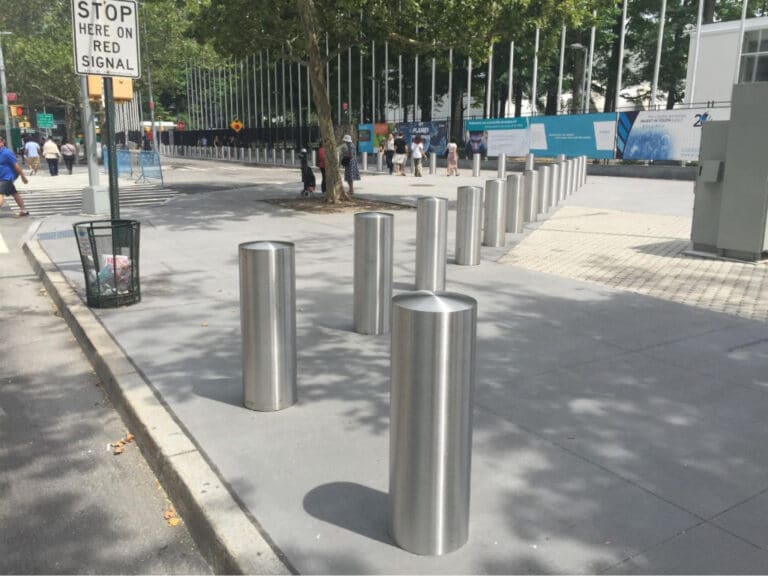 As the world's leading inventors and manufacturers of Department of State rated Shallow Mount Bollards, RSA's products provide permanent perimeter protection for some of the world's most iconic facilities – from the United Nations building in New York, US Embassies in various countries, Corporate Headquarters, airports, courthouses, and so forth.
We are very proud to announce RSA was chosen to protect the United Nations Headquarters in New York City with over 300 of our strongest Department of State Certified Shallow Mount Bollards.
View and/or download a PDF document of images showing our product protecting the United Nations.