sidewalk flood protection
RSA has received the world's first patent on flood control panels for vents. RSA's invention quickly covers ventilation shafts providing flood control for basements and vaults. Installation of 5 units in 18 minutes.
RSA's Removable Sidewalk Vent Covers have been tested and verified to 15 feet of water pressure.
The RSA Removable Ventilator Cover is a relatively lightweight aluminum structure that is fit around a sidewalk vent grate that has integral hooks that engage the bars of the grate and when dialed in compress the perimeter gasket around the vent cover making a water seal preventing flooding into the vent structure. These robust units are strong enough to withstand 15' of water with a point load design of a 300lb. person walking on the system with high heels. They are meant to be quickly installed in a line prior to the flood event and then easily removed for reuse and storage.
Work with RSA engineers to custom design vent covers for your building's flood control needs.
RSA will provide or work with your engineers to: survey the grates, determine the most effective configurations of the flood panels, fabricate and aid in the installation.  If required we will contact local installers who will warehouse then install, then remove and re-warehouse the covers
Means to Customize Vent Covers to Sidewalk Grates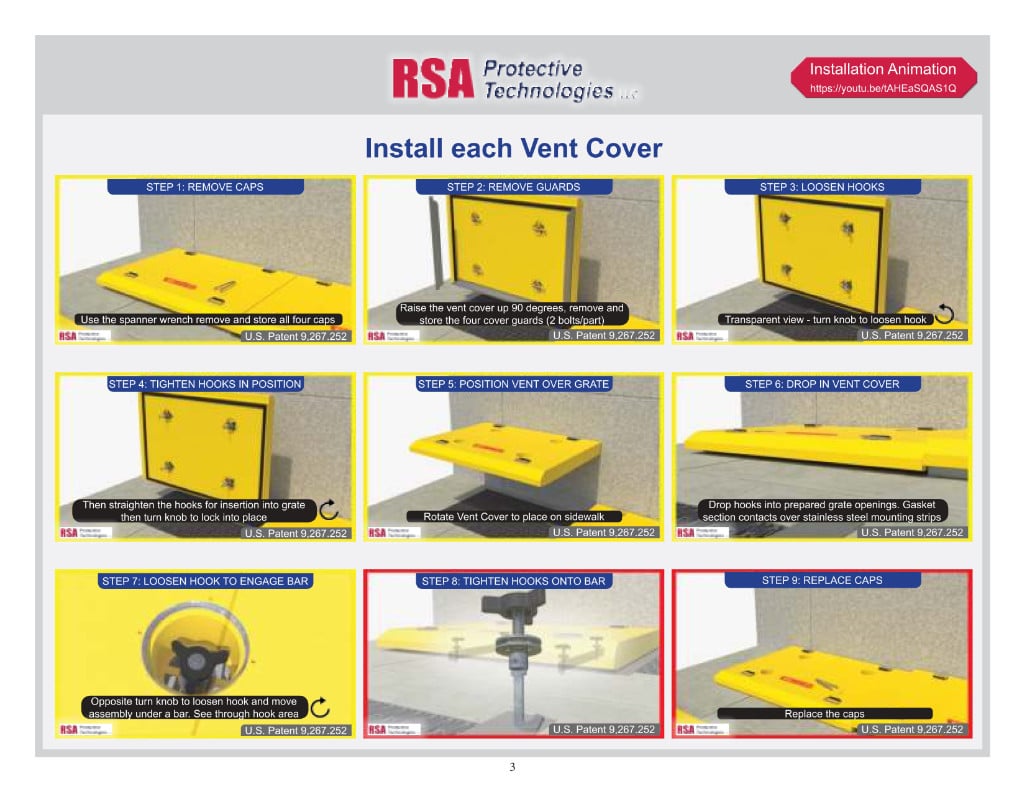 TRANSFORMER STAYS ON DURING FLOOD