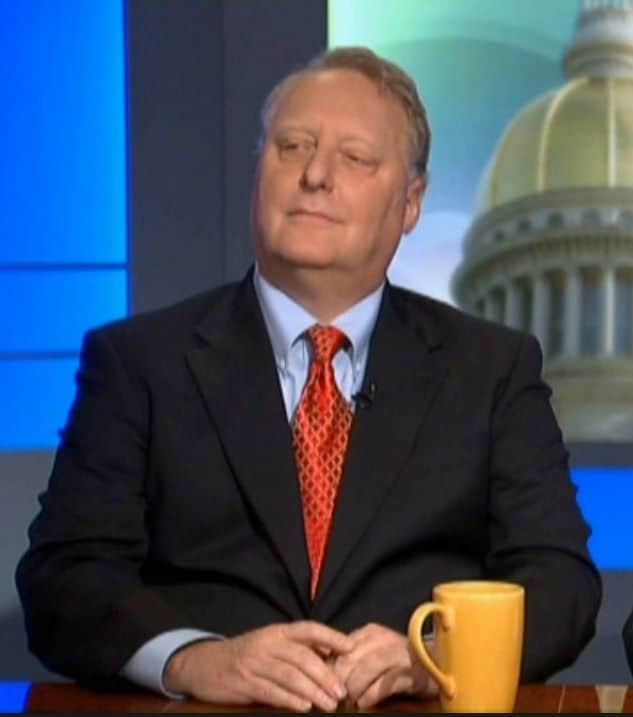 Prolific inventor and avid entrepreneur, currently CEO of RSA Protective Technologies, a company at the forefront of critical facility protection industries for Climate Change Solutions and Perimeter Security.
RSA Protective Technologies, LLC has been involved with large scale Civil Infrastructure inventions for over twenty years solving problems of the Federal Government, the City of New York and Fortune 50 companies. These clients raised the challenge, funded, tested and implemented RSA designs. All of these devices eventually became factory supplied elements to be installed at their sites. RSA designers and engineers partner with the clients' engineers to accommodate site conditions and finally with the client's construction firms to ensure seamless, economical and timely installation. We start from the problem and move along with each step to its solution.
RSA Protective Technologies is at the forefront of the Perimeter Security Industry with customized package solutions for critical facility protection. Currently the U.S. design/manufacturing and installation leader in the Perimeter Security Industry and as a provider of physical barrier solutions of up to a K52 rating, RSA offers the only fixed, shallow foundation anti-ram bollards with up to a K12 rating. The unique design of these bollard pad systems, tested and certified by the US Department of State and US Department of Defense can result in up to 60% cost savings on installation.
RSA provides the highest-rated government tested perimeter security solutions available today-and is the only company on the Department of State List of Certified Anti-Ram Vehicle Barriers that provides a fixed, shallow mount bollard system with a K4, K8 and K12 rating.
All RSA systems have been analyzed by experienced and reputable blast and structural engineers, most notably Karagozian & Case of Burbank, California. K&C is a co-designer of the RSA/K&C Anti-Ram Foundation Bollard Pad System.
20015
2012
December 11, 2012
RSA in New York City
August 1, 2012
RSA is Awarded a Second Approved Patent for its Shallow Mount Bollards
January 25, 2012
A Truly Revolutionary Product – A Surface Mounted Bollard System – Providing full DOS K12 equivalent (ASTM M50 P1) Protection
2010
November 10, 2010
Access the Latest GSA Catalog
April 20, 2010
Announcing U.S. Patent No. 7,699,558
January 20, 2010
Marine West Expo, Camp Pendleton, California
2009
October 20, 2009
RSA's Curb-It™Vehicle Barrier is Showcased in Commercial Building Products Magazine
September 1, 2009
Introducing Curb-It™Vehicle Barrier, the Instant, One-Man Deployable Bollard Structure (With Video to Prove It!)
June 18, 2009
RSA's New Fast Assembly K4-Equivalent Surface Mount Bollards
2008
April 15, 2008
RSA Reaches the Zenith of the Gold Standard for Perimeter Security Protection: The DOS K12 Certified Shallow Mount Bollard Crash Test
February 29, 2008
RSA is Going International!
January 14, 2008
New RSA Brochures Available for Download
2007
September 15, 2007
Be Sure to Visit the RSA Booth #597 at ASIS International 2007
January 14, 2007
RSA Achieves the Highest Possible Crash Rating from the U.S Government: K12
January 12, 2007
RSA Shallow Mount Removable Pad Innovation is Certified by DOS
2006
September 14, 2006
RSA Once Again to be an Exhibitor in the ASIS International 2006
July 26, 2006
RSA to Place One Thousand Bollards in Manhattan and Newark Throughout 2006
July 24, 2006
Are You Using an Authentic DOS-Rated Perimeter Security Product?
April 15, 2006
RSA Remains the Sole Manufacturer of Certified Shallow Mount Fixed Bollards
March 22, 2006
RSA Listed on USACE Website
March 1, 2006
FOR IMMEDIATE RELEASE: Lockheed Martin Adds Building Perimeter Physical Security Manufacturer RSA Protective Technologies, LLC. to GSA Schedule
February 14, 2006
RSA Passed the Test!
January 30, 2006
RSA Protective Technologies Stars in Washington Post
January 20, 2006
RSA Products Showcased in Urban Planning Guide
2005
November 10, 2005
Recent RSA Sales and Installation Activities
August 8, 2005
RSA to be Exhibitor at ASIS International
August 5, 2005
New York City Installation of Shallow Mount Bollards
August 1, 2005
The Ultra Shallow Foundation Bollard Pad Receives a K8 Rating
August 1, 2005
Come see RSA at the ISC East Convention
July 1, 2005
Videos of Recent K4 and K8 Crash Tests Now Online
June 1, 2005
RSA's Shallow Mount Bollard Pad at a 12″ Depth Receives a K8 Rating
June 1, 2005
RSA's Shallow Mount Bollard Pad Passes another K4 Test
May 20, 2005
RSA Director, Corporate and Military Accounts in GSN Magazine's lead story
May 10, 2005
Paul DeMatteis joins RSA Protective Technologies
April 2005
DOS Certified Perimeter Protection